What Is Lyme Disease? | Treatment of Lyme Disease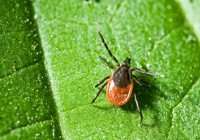 The Sponaugle Wellness Institute is pleased to share the following Lyme disease overviews, brochures, studies and other important links to help our existing and future patients learn more about symptoms of Lyme disease and the treatment of Lyme disease.
Our goal is to help educate all knowledge-levels. Plus, we're always available to answer any of your questions. Give us a call at 888-775-2770 or feel free to submit them online today.