Why Hasn't My Doctor Considered Mold Toxicity?
The majority of American physicians and medical professionals remain ignorant regarding the serious damage mold toxins can inflict on the human brain and body.
American medical training regarding Environmental Toxicity, in general, is severely lacking when compared to European medical education. Western European countries removed the lead from their paint in 1930 so small children would not eat contaminated paint chips. In America, we waited until 1972.
Also, little emphasis is placed on Environmental Toxicity in American medical schools and even less on the detrimental effects of Mold Toxicity.
European and Japanese research on Mold Poisoning Symptoms, Black Mold Poisoning, and Mold Toxicity is at least 15 years ahead of American research. To become a mold-literate doctor, one must spend hundreds of hours studying mold toxicity research from all over the world.
Medical knowledge doubles every year, and some of the best medical research is performed outside of the United States. American doctors rarely consider Mold Toxicity as the potential cause of their patient's "mystery" illness. Unfortunately, only 500 American doctors out of 800,000 recognize mold sickness symptoms and test their patients for Mold Toxicity.
Multiple Sclerosis
Since 2008, I have espoused that lipophilic Mold Toxins were causing a significant increase in Multiple Sclerosis in America. Mocked by many unknowing neurologists, my theory was eventually validated by Japanese Neuroscientists at the Nippon Institute and the University of Tokyo in a 2011 article, the International Journal of Molecular Sciences.
Mold mycotoxins destroy the myelin sheath through lipid peroxidation and oxidative stress.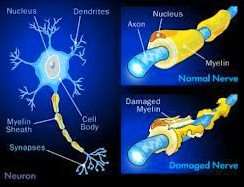 The most sensitive organ to this toxin-induced reduction of electrical activity is, of course, our Brain. The most sensitive Brain region to toxin-induced down-regulation is our executive center, the prefrontal cortex or PFC.
The dorsolateral prefrontal cortex, which houses our shortest short-term memories, our four-second-learning, and processing memory, is the most sensitive. Thus, when we initially become mold toxic, we first experience brain fog, difficulty focusing, and difficulty remembering: "what was it that I came into the kitchen for, a knife or a screwdriver"
Parkinsonian Symptoms
Furthermore, Japanese studies in mice have proven that Ochratoxin and Trichothecene destroy dopamine factories in the dopamine-driven Prefrontal Cortex and two specific dopamine-driven motor regions, the Caudate Nucleus and the Substantia Nigra; the "Parkinson's region".
Learn Your Mold Toxicity Treatment Options
Learn about your treatment options, call a new patient care coordinator at 1-877-736-7180, or schedule a consultation with an integrative wellness physician to learn more about our integrative holistic approach to treating Lyme Disease, Mold Toxicity, & other complex diseases,
The clinic is located at 300 State St E #222, Oldsmar, FL 34677, near the Tampa International Airport (TPA). Environmental-friendly lodging and safe housing are available on-site at the clinic for out-of-state and international patients, as well as select on-site wellness amenities for weekly program patients and their loved ones.