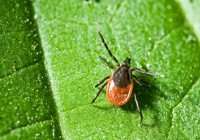 The Sponaugle Wellness Institute is pleased to share the following Lyme Disease studies as a more in-depth overview of Lyme disease, Lyme disease symptoms and treatment for Lyme disease.
We're always available to answer any of your questions. Give us a call at 888-775-2770 or feel free to submit your questions online today.
Sponaugle Wellness Institute cannot guarantee individual patient outcomes.
Treatment results will vary from patient to patient.