How Glucose Metabolism Correlates With Electrical Activity in the Brain
The doctors at Sponaugle Wellness Institute use PET-brain imaging to obtain more sophisticated data on these regions for treatment. Additionally, our PET-scan database now catalogs hundreds of Lyme Disease patients, allowing us to continuously improve treatment for the benefit of others.
Through computerized calculation, PET scans provide numbers for a more objective evaluation of brain activity. The PET-scan computer calculates glucose metabolism by brain region, and glucose metabolism correlates with electrical activity.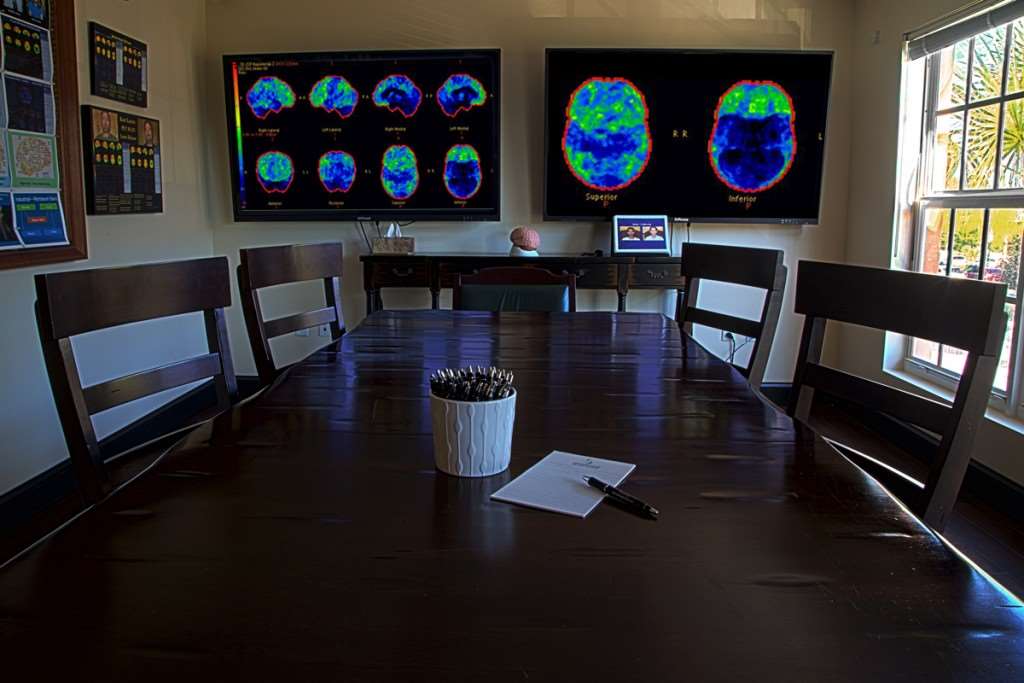 At Sponaugle Wellness, we use PET scans and extensive lab testing to create a precise diagnosis and individualized treatment plan. After treating thousands of patients, Dr. Sponaugle has proven time and time again a correlation between imbalances in the gut biome, and how brain chemistry is impacted, leading to the poor performance of bodily systems and a suppressed immune system.
Our preference for treating Lyme Disease is to reduce the brain's toxin load to ground zero before commencing to kill protocols in Neurological Lyme Disease patients.
However, because the effective killing of Lyme spirochetes, Bartonella, Protomyxzoa, and other infectious organisms releases lipopolysaccharide (LPS) toxins from their cell walls, the brain becomes temporarily more toxic during treatment.
We address this as part of treatment by clearing this toxic effect during brain scans, making it easier to evaluate and treat the under-active brain regions due to infection.